SELECT DISTINCT shop_view_active_item.*
							FROM shop_item_has_category
							  INNER JOIN shop_view_active_item ON (
							    shop_view_active_item.company = shop_item_has_category.company AND 
							    shop_view_active_item.shop_code = shop_item_has_category.shop_code AND 
							    shop_view_active_item.language_code = shop_item_has_category.language_code AND 
                                    ( 
                                      shop_item_has_category.item_no = shop_view_active_item.item_no 
                                    )
							    )
							  
							  WHERE (shop_item_has_category.category_line_no = 139833 OR shop_item_has_category.category_line_no = 139833 )
							  AND shop_view_active_item.language_code = 'ENU'
							  AND shop_view_active_item.company = 'DESOI'
							  AND shop_view_active_item.shop_code = 'B2B'
							  AND shop_item_has_category.company = 'DESOI'
							  AND shop_item_has_category.shop_code = 'B2B'
							  AND shop_item_has_category.language_code = 'ENU'
							  AND shop_item_has_category.category_shop_code = 'B2B'
							 

DESOI ANKER PLUS W
Når forbindelsen mellom murforskaling og bæreskall ikke lenger eller bare delvis står igjen, er DESOI spiralankersystem Anker Plus W den ideelle løsningen. Systemet består av DESOI Anker Plus W og DESOI spiralankermørtel.
Ankeret Plus W blir skrudd inn i spiralankermørtelen. Inndreiingen av spiralankeret bevirker en høyere bindingsstyrke mellom de to systemkomponentene. Spiralankermørtelens tiksotropiske konsistens forhindrer utstrømning i mellom- og hulrom. DESOI Anker Plus W av austenittisk rustfritt stål har en nominell diameter på 8 mm, og er tilgjengelig i utskårne felt mellom 180 mm og 400 mm (i trinn på 20).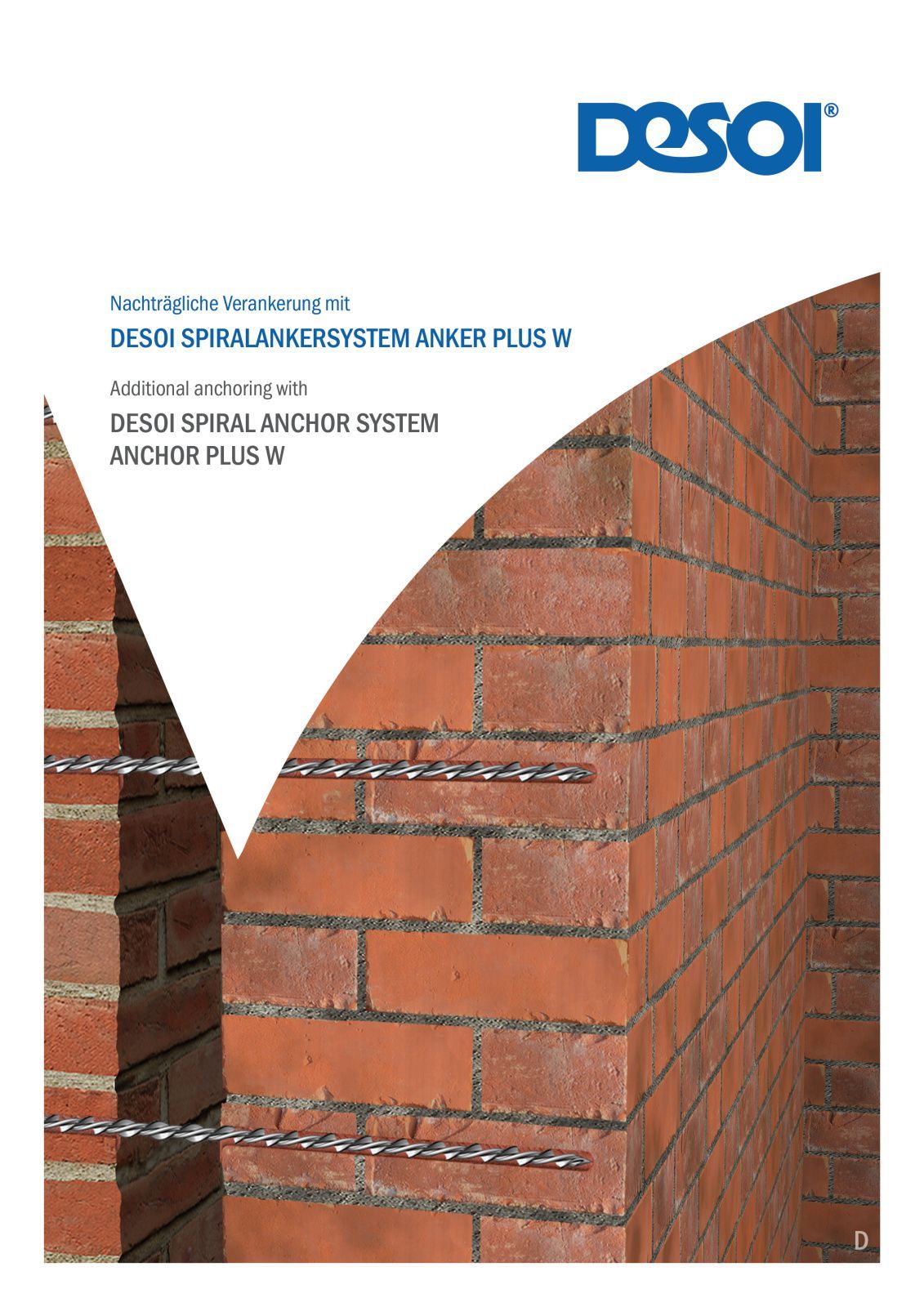 Bruksområder
Dobbel murvegg
Murreparasjon
Forhengt, ventilert fasade
Brukseksempler
Forankring i ettertid
Stikking i ettertid av mur med to skall

Fordeler og nytteverdi
Minimalt inngrep i murverket
Passer for alle typer mur, betong
Opptak av trekk- og skjærekrefter
Anvisning

Restaurering av mur krever omfattende kunnskap om tilstanden i bygget. Forankringene må planlegges og måles ingeniørmessig. I henhold til DIN 1053-1:1996-11 avsnitt 8.4.3, tabell 11 er det behov for minst 5 ankere per m2.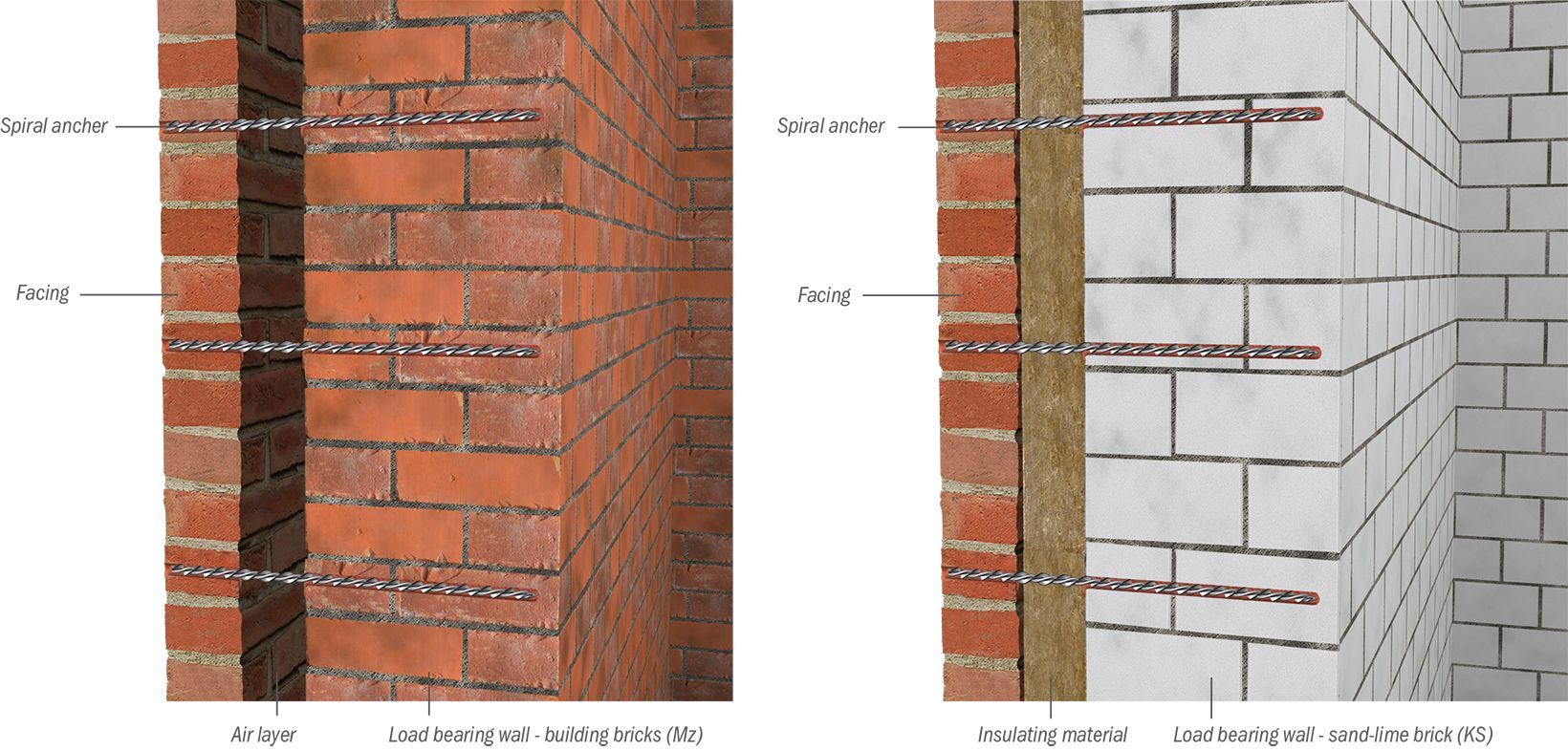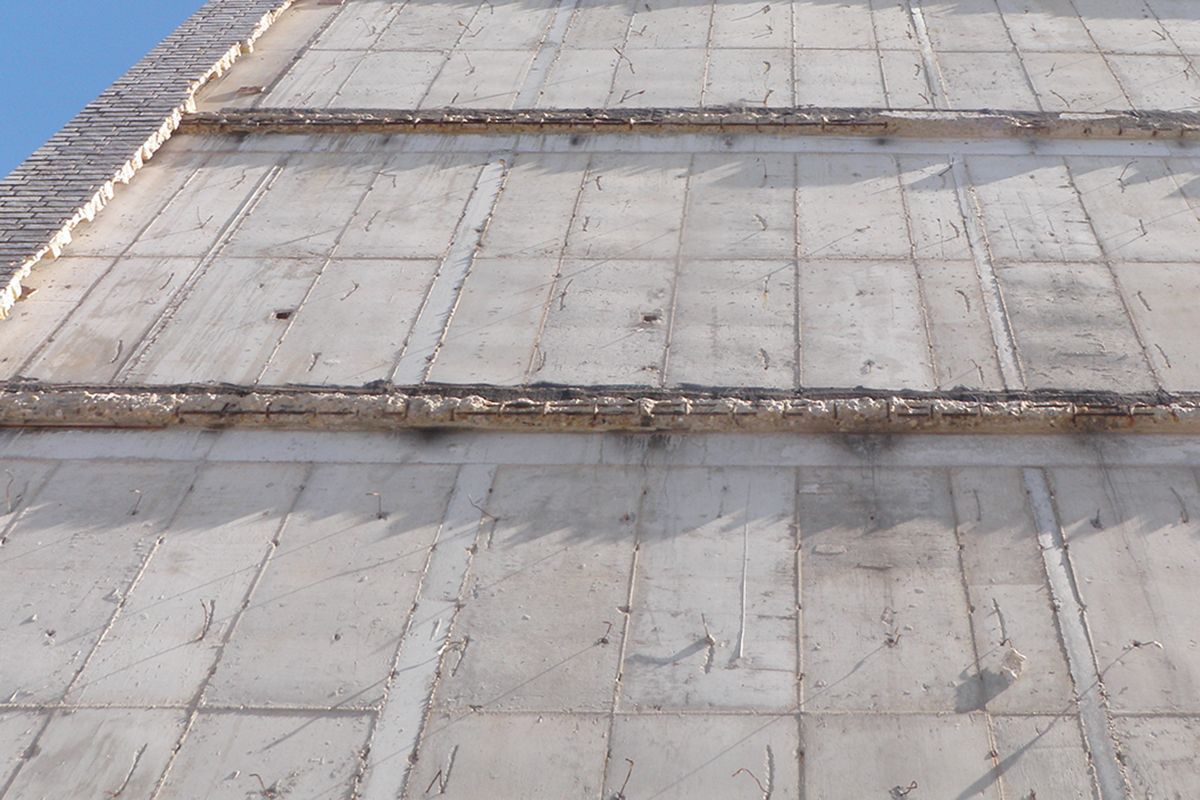 UTTREKKSTESTAPPARAT
Kontroll av ankerbærekraft
Inspeksjonen bør utføres på minst 5 ankere per veggflate og regnes som vellykket hvis ved en prøvebelastning på 1,5 kN i bæreveggen:
5 x uttrekksforsøk: 0,5 mm
10 x uttrekksforsøk: 1,1 mm
ved bærevegg i mur: 1,0 mm i betong, ikke blir overskredet.